Libraries: Going Beyond Just Borrowing Books
A recent article from The Guardian did a fantastic job of reiterating some of the benefits of a local library that go beyond just borrowing books. While it's commonly known amongst frequent library patrons that borrowing books is just one part of the services that a library offers, there are a lot of people who may still miss out on the resources that come from the local library.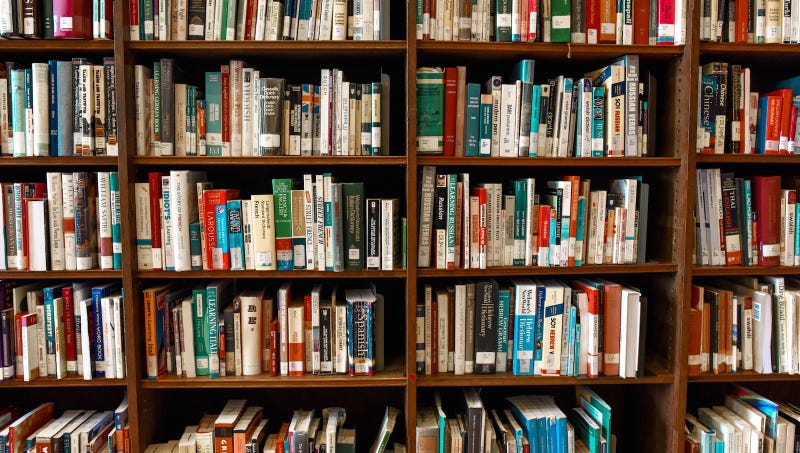 The article says that the library is a place of equality and that's true in a lot of ways. No matter your status, be it economic, educational, or your personal situation, the library is there to serve without discrimination. I love the part in the article that says, "Your local public library is a community hub. It's a refuge where people, especially those who are homeless or live in overcrowded housing, can find shelter, company, a place to rest and use the bathroom. When vast tracts of our towns and cities are controlled by commercial operators, a library offers a rare neutral space for people to meet."
It goes on to talk about resources for non-native English speakers, places where isolated folks can meet and find community, and offers opportunities for those who are technologically "impoverished", which is a major problem in rural areas.
While libraries around the world are going to differ, there are so many benefits and similarities among libraries in our state and even in our more rural areas here in western N.C. we have options when it comes to libraries. Some of our westernmost counties, while they may not have as many library locations as other areas, still can form a community if you are willing to travel a bit into the next county or town.
I understand that this isn't optimal in some cases, but if your county's library is lacking in some area, the one in the next town over may offer the resource or opportunity you need, so it's important to reach out if you are looking for something a library provides. Mind you, I know libraries don't offer solutions to all things but articles like this one are always uplifting as it shows us how libraries are changing and meeting the needs of a diverse world, even at a community level.