They Filmed The Book: Jonathan Strange & Mr Norrell by Susanna Clarke (Part 1 of 3)
I really enjoyed the fantastic Susanna Clarke novel that allowed for this show to find a home on the BBC. The show does a fantastic job of capturing the stories and the characters in the novel and I have to say, for me, this was one of those shows/movies where I really enjoyed it just as much as I did the book. There are a number of interesting characters throughout, the use of magic as a profession in 19th century England is unique and the story that these people follow is intriguing and nuanced to the point where it's one you can watch multiple times without seeing it run stale.
While I'll try to describe the show but leave enough room for you to be intrigued, please know that there are some spoilers ahead because it's difficult to talk about this show without giving away a few details.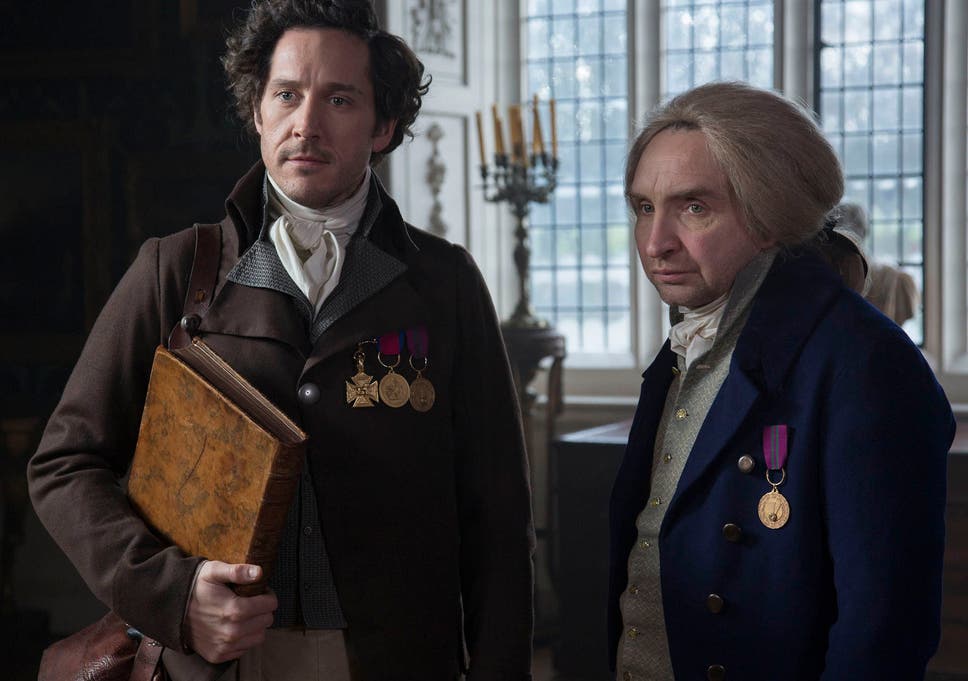 To begin with, there is a society of gentlemen who talk about the theoretical practice of magic only to be confronted with the fact that practical magic exists. There is a mysterious Mr. Norrell who performs a feat of magic that cannot be denied and these magical theorists are slowly snuffed out, their societies disbanded, as Mr. Norrell rises in fame. He cements his status in society by performing an amazing feat to help a man named Sir Walter Pole whose wife has fallen gravely ill. Mr. Norrell accomplishes this by making a deal with a faerie he summons.
Jonathan Strange is introduced as a man looking for a career and finds that just perhaps magic is the path for him. He purchases some spells and finds that he does indeed have an aptitude for practical magic. Soon, Mr. Norrell takes him as an apprentice and Jonathan is called to help his country in the Napoleonic Wars. Meanwhile, the faerie that Mr. Norrell had summoned begins to plot a course of bemusement to entertain himself that starts to impact everyone around him and sets a course that could lead him to Mr. Norrell and Jonathan Strange.
I'll cover more of the show next week but for those who may be interested, this series has been out since 2015 so you can likely find/buy it in its entirety online. While the show is available, so too is the novel! So, I'd highly recommend both if you've never read/watched them but stay tuned for more.