Buncombe County Library Festival: Reading Event For Kids Begins Soon!
A great event is starting soon for kids who love reading in the Buncombe County Area. Every year a new theme is hoped to spark the interests of readers or feed the love of certain topics for patrons of the library. The Buncombe County Library site says, "The theme for the 2019 Summer Reading Program is "A Universe of Stories," celebrating the 50th anniversary of the Apollo 11 moon landing. After the opening party at the Oakley/South Asheville Library, fun space-themed events will take place at all the branch libraries throughout the entire summer."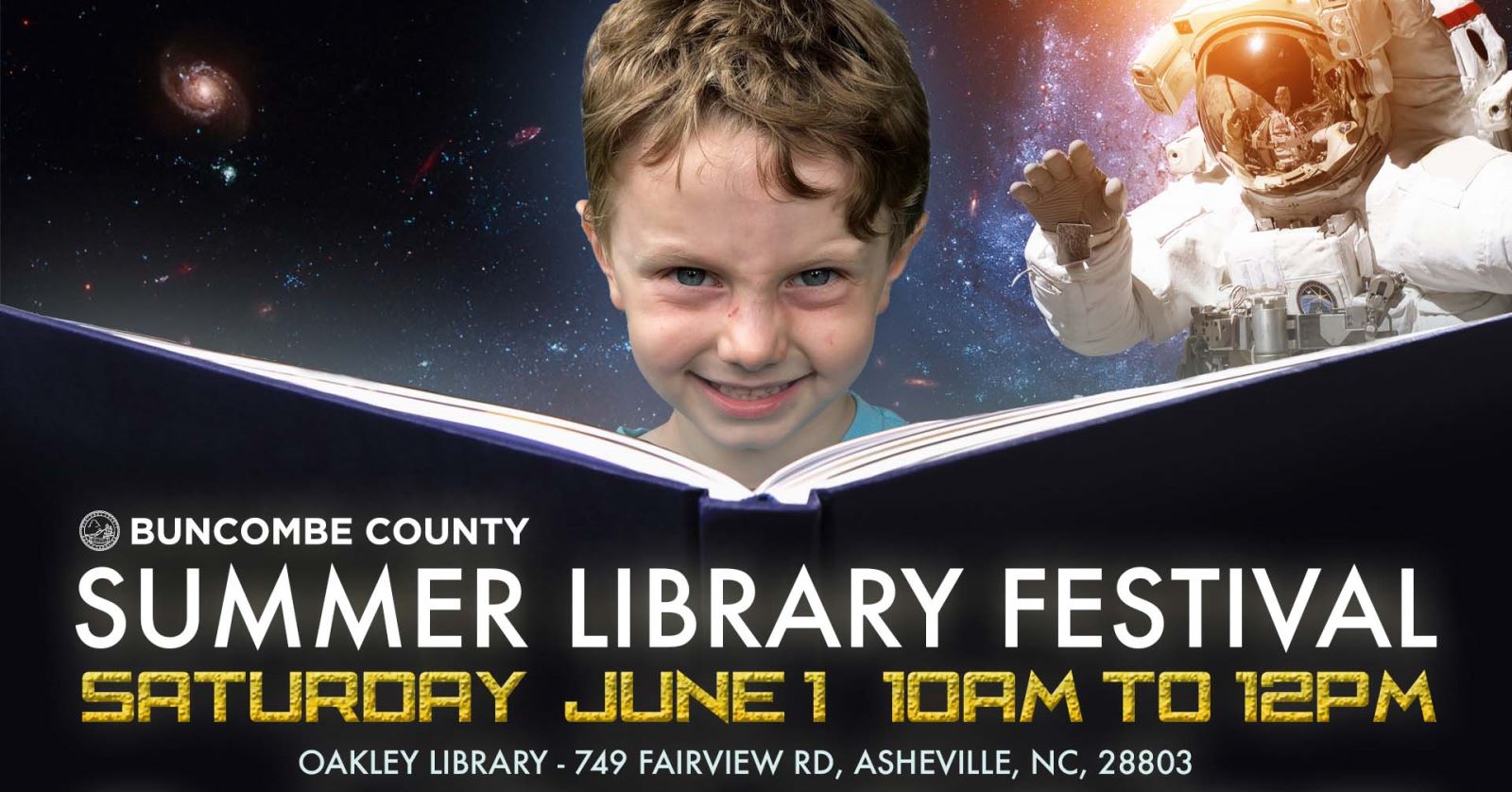 The event will begin on Saturday, June 1 at the South Asheville/Oakley Branch Library at 10:00 a.m. and everyone is welcome. It's events like this that not only can provide entertainment opportunities for the summer months, but it allows for new patrons, or those who may have backslidden, to return to the library for a fun event.
We've covered a lot about what the benefits are of using a local library but there are folks who often forget about the benefits of these institutions in their city so an event like the Summer Reading Program is not only a fun way for families to spend time during the summer but it can also allow for you to rediscover what the library has to offer while you're there.
I realize you, dear reader, may not be in the Asheville area, but there are countless summer events that happen at local libraries around the country so it may benefit you to look at your local library system to see what they have. It's not uncommon for summer reading programs to be offered, but that's far from being the only thing libraries may have in store for the summer in your area. Happy reading!